We love to partner with coffee shops who make it a priority to elevate coffee and craft a spectacular experience in every cup. We also get really excited by businesses who put as much thought and care into the coffee that they serve as they do to the rest of their core business. Those who believe that a restaurant, cafe, bakery, or progressive office space should have amazing coffee – whether or not that is their bread and butter. In the spirit of community, we're shining a spotlight on these companies who are doing amazing things (and brewing amazing coffee while they're at it.)
The Corner Store
Eat well or die. That's the philosophy of Cynthia Diaz's natural food grocery store and restaurant, The Corner Store. Her mission is to promote a better, more healthful way of living by using sustainable products and practices, and to support local and organic agriculture.
At a time when large, national chains and packaged frozen foods were the norm, organic and gourmet ingredients were nearly impossible to find, and the nation's health was in serious decline, the Diazes were at the beginning of the slow food movement. Focusing on trace-ability, sustainability, and community, their goal was to create a health-food store that didn't focus on vitamins and supplements, but one that "Let food be thy medicine".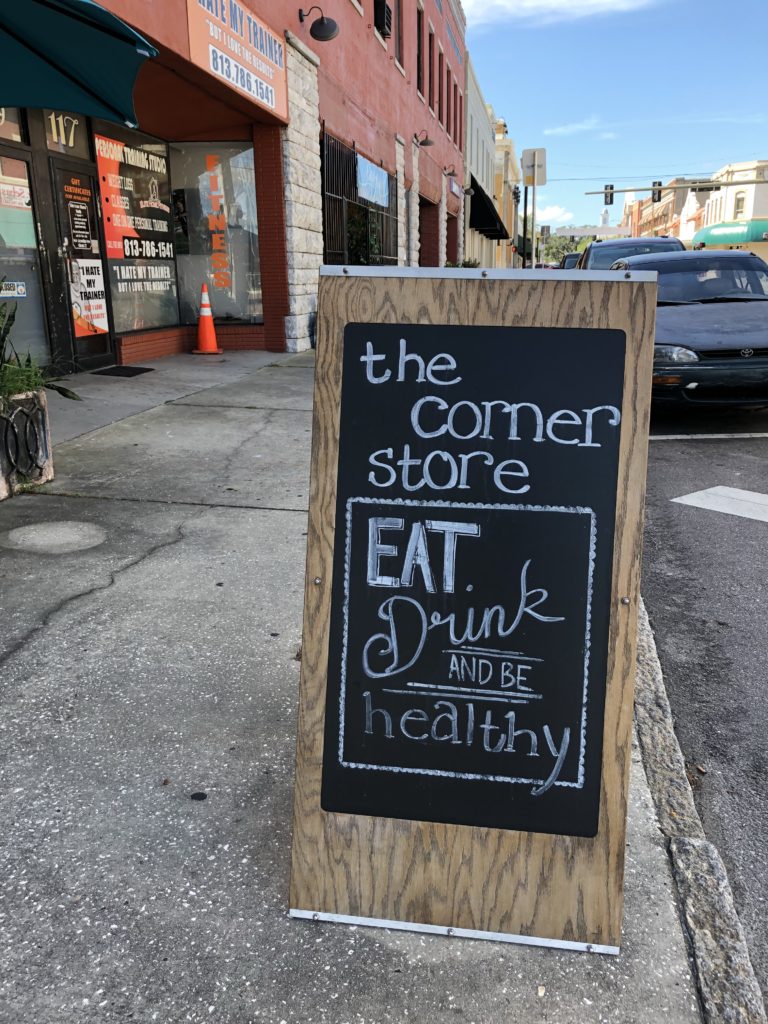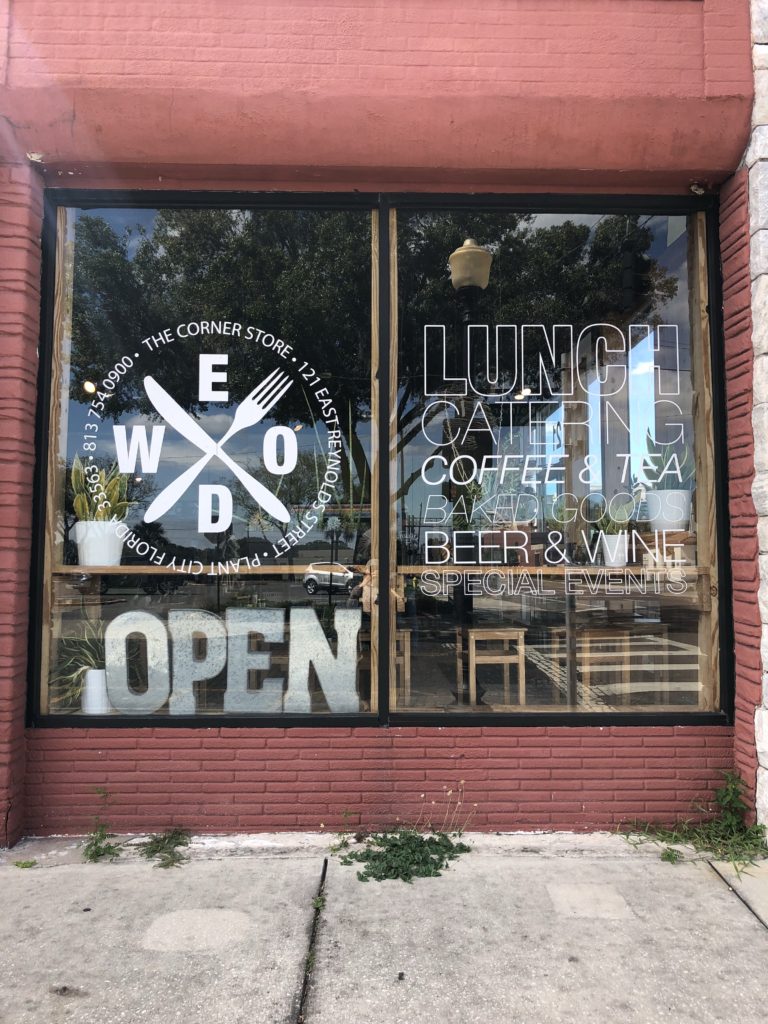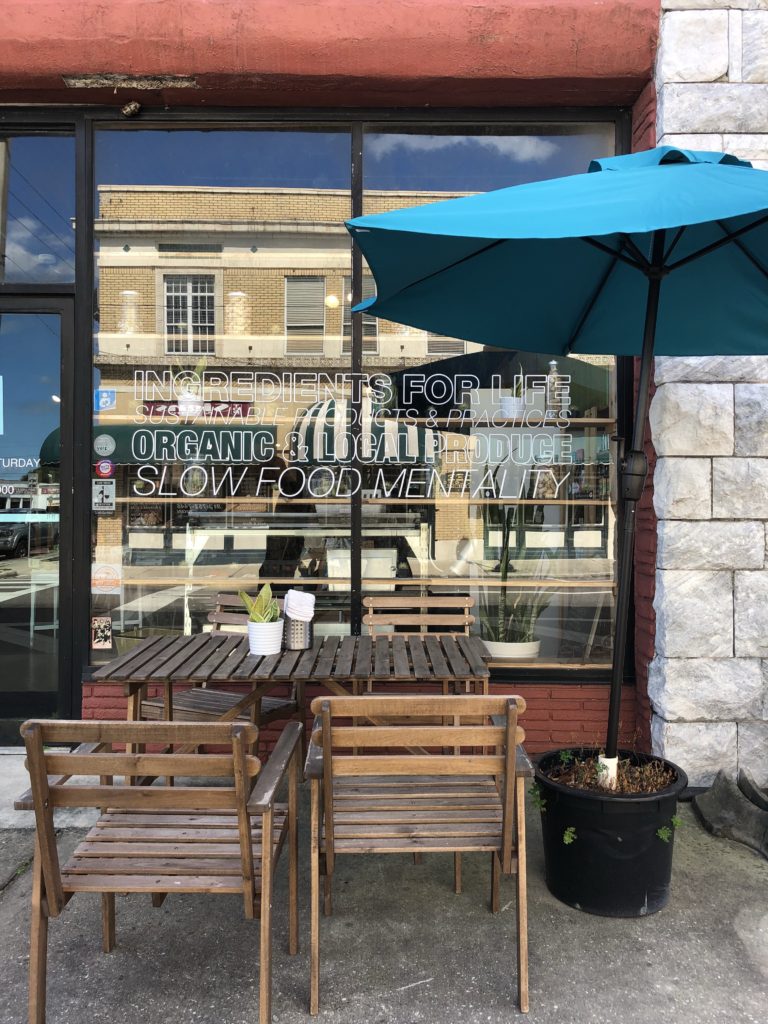 The interior is reminiscent of an old country store. Unfinished, knotty pine planks line the walls; large canisters of spices, sugars, teas, and jams rest on open shelves behind the counter; pendant lights with hand-woven basket shades hang from a corrugated metal ceiling; and mismatched tables, chairs, baskets, and shelves fill the space in a rustic, but organized, fashion. It's a fitting space for a business that gives a nod back to a simpler time – when people knew where their food was grown, nothing was mass produced, and everything was sustainable. As a bonus, they've got an indoor play place for kids to roam freely while parents enjoy a local craft beer.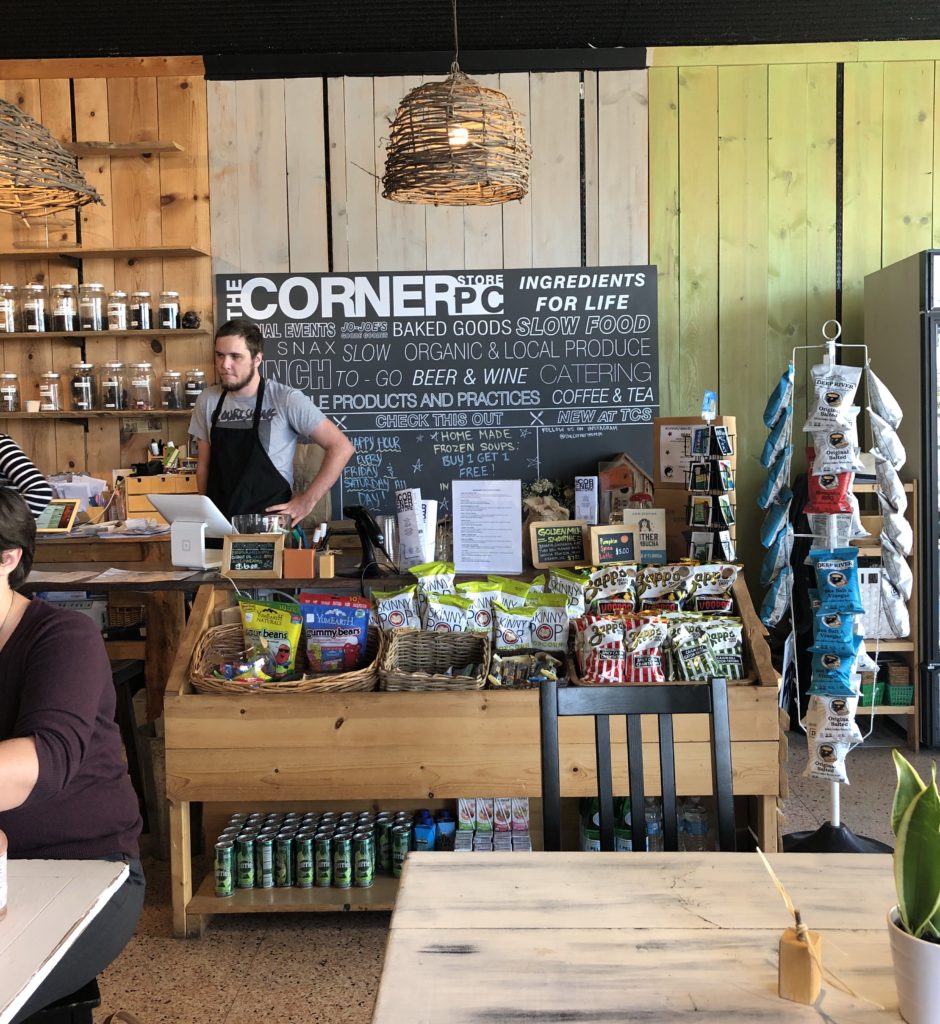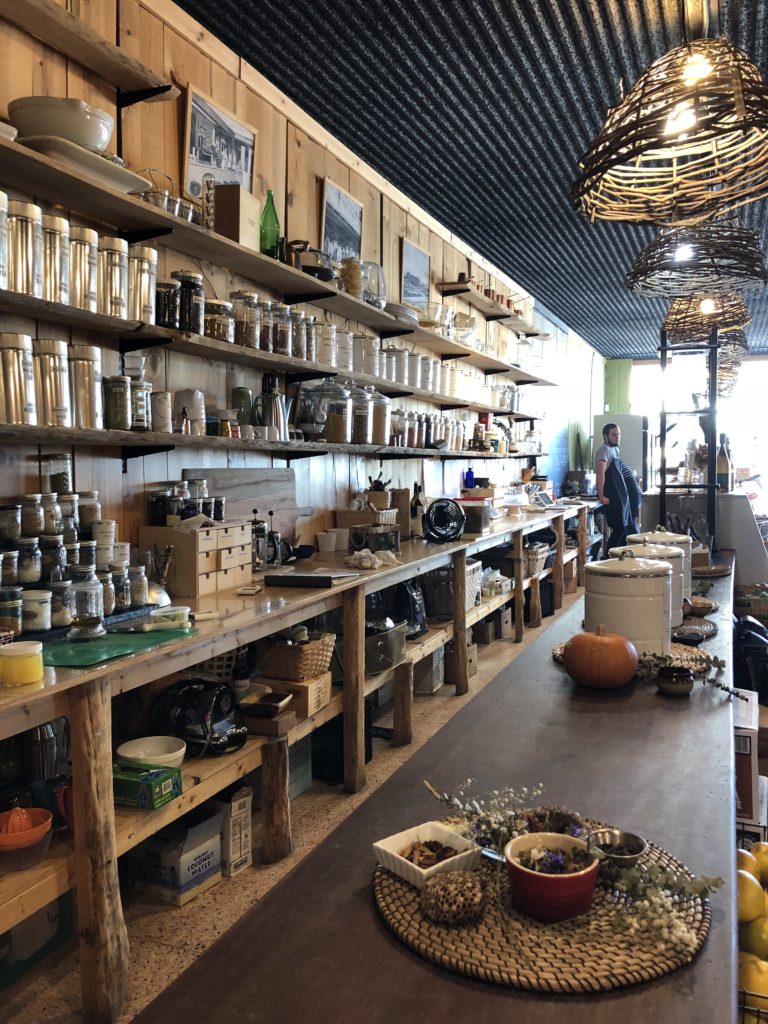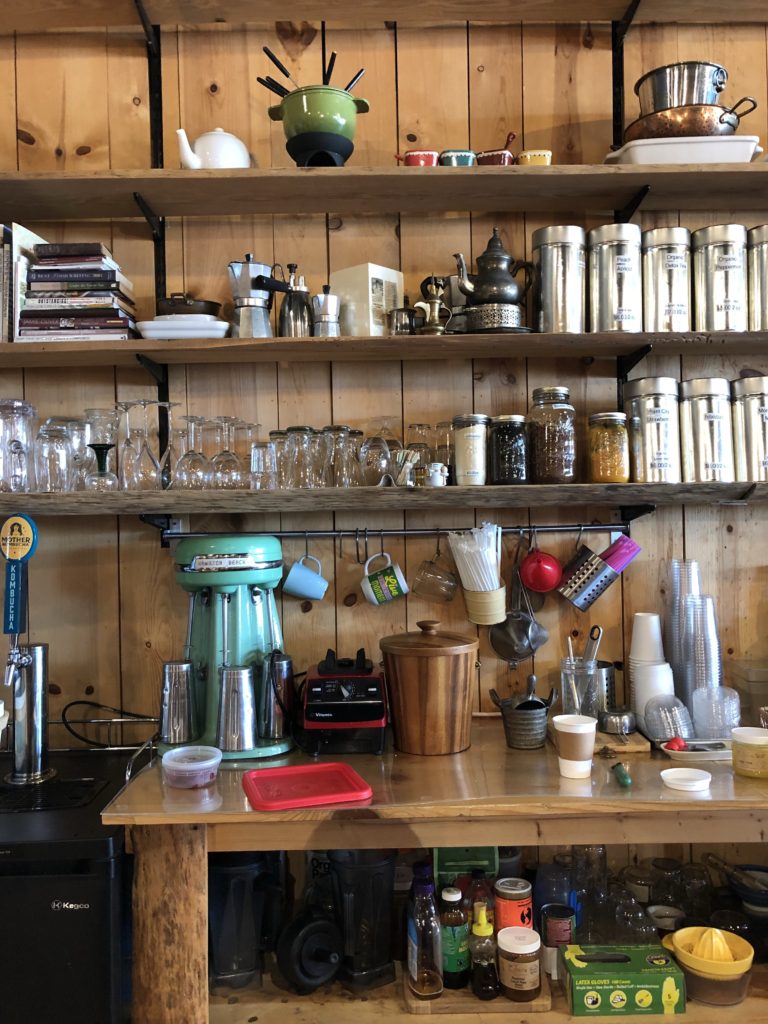 While the atmosphere is nostalgic and homey, the menu is decidedly current. With items like an Avocado BLT, a veggie smoothie with apple cider vinegar, and house-made Chipotle Hummus, it's a dream for the everyday millennial foodie. And while they tote plenty of trendy ingredients and options for those with dietary restrictions (like cashew cheese!), their menu features plenty of familiar classics that appeal to even the pickiest of eaters.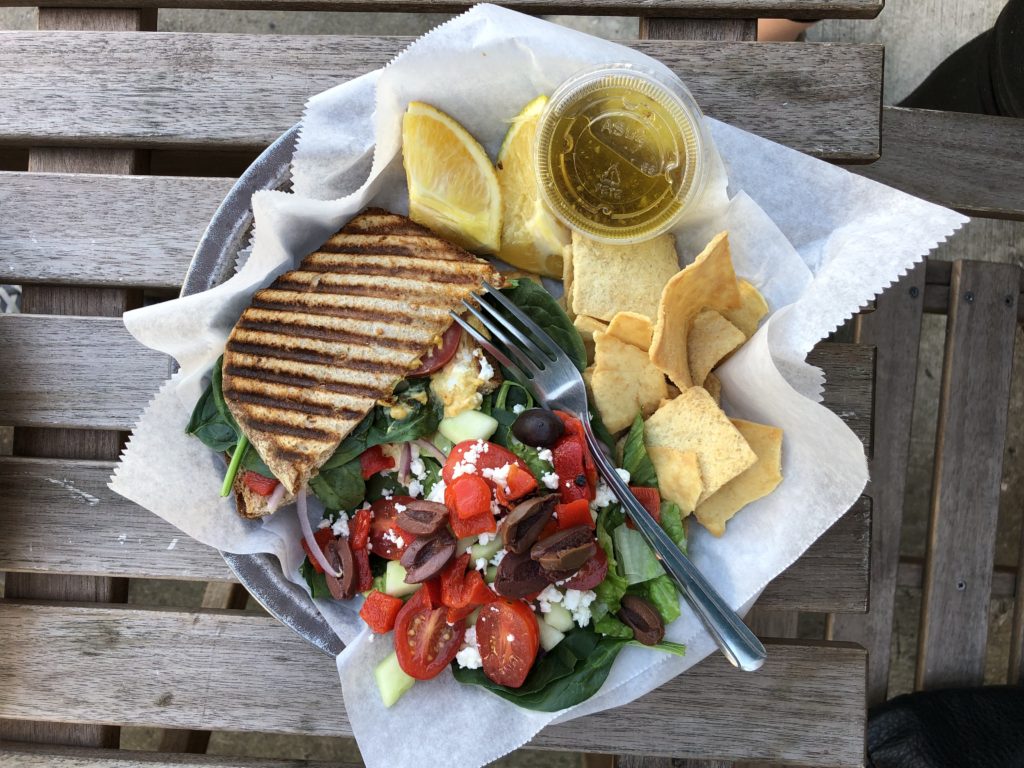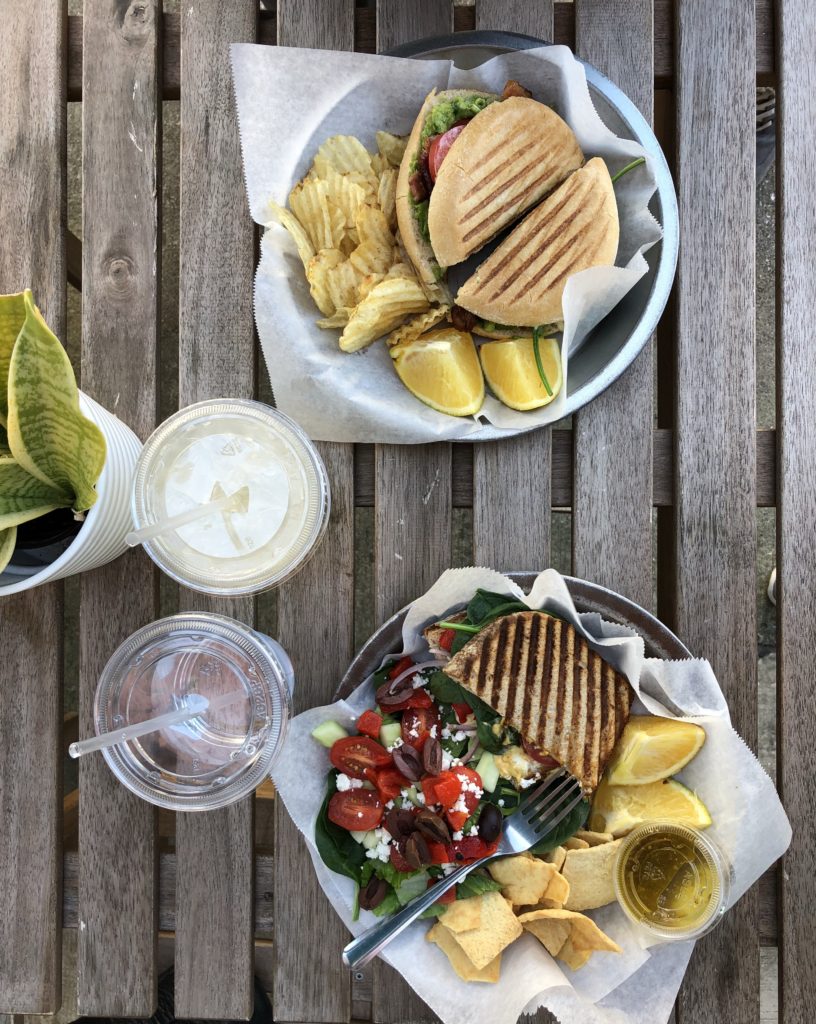 After filling up on a delicious and nutritious meal, grab a basket and peruse the shelves for local and unique gourmet groceries. They've got items like local and organic produce, humanely-raised and grass-fed meats, gluten-free baked goods, vegan cheeses, craft beers and sodas, organic and difficult to find herbs and spices (bee pollen!), natural and home-made beauty products, local honey, dry goods like rice, beans, oats, and nuts, gourmet oils and spreads, healthy snacks, and of, course, locally roasted Patriot Coffee. They currently offer our Peru La Florida, El Salvador Pacamara, and Ethiopia Adado either brewed as drip, blended in a milkshake, or to-go in 12oz bags.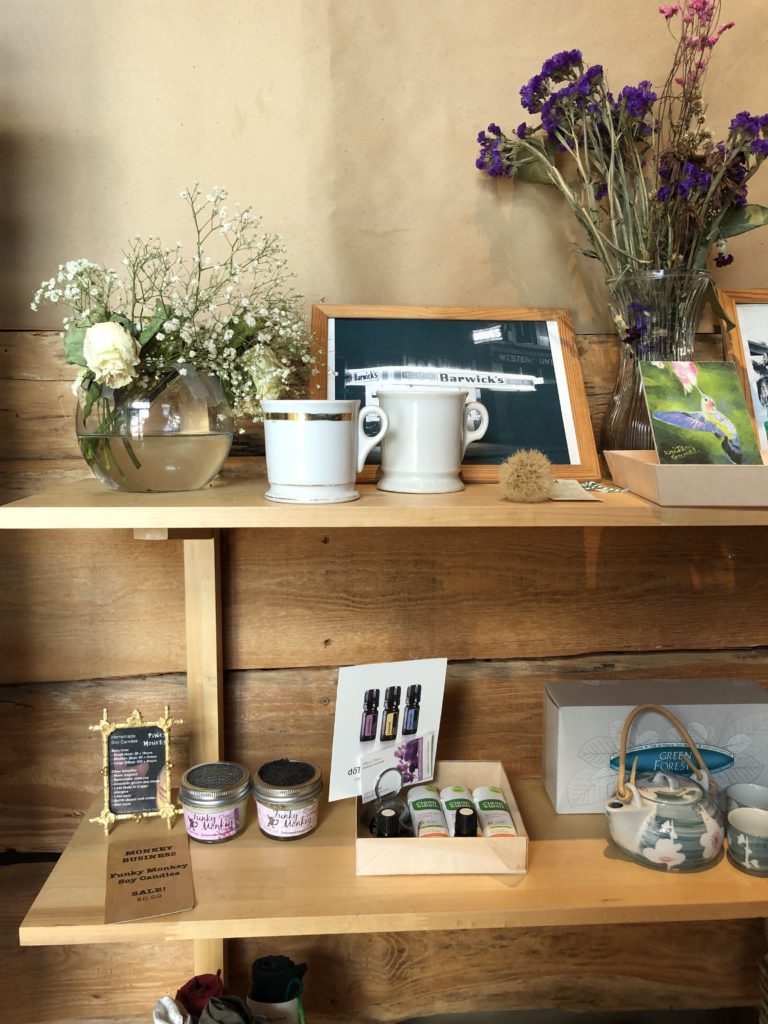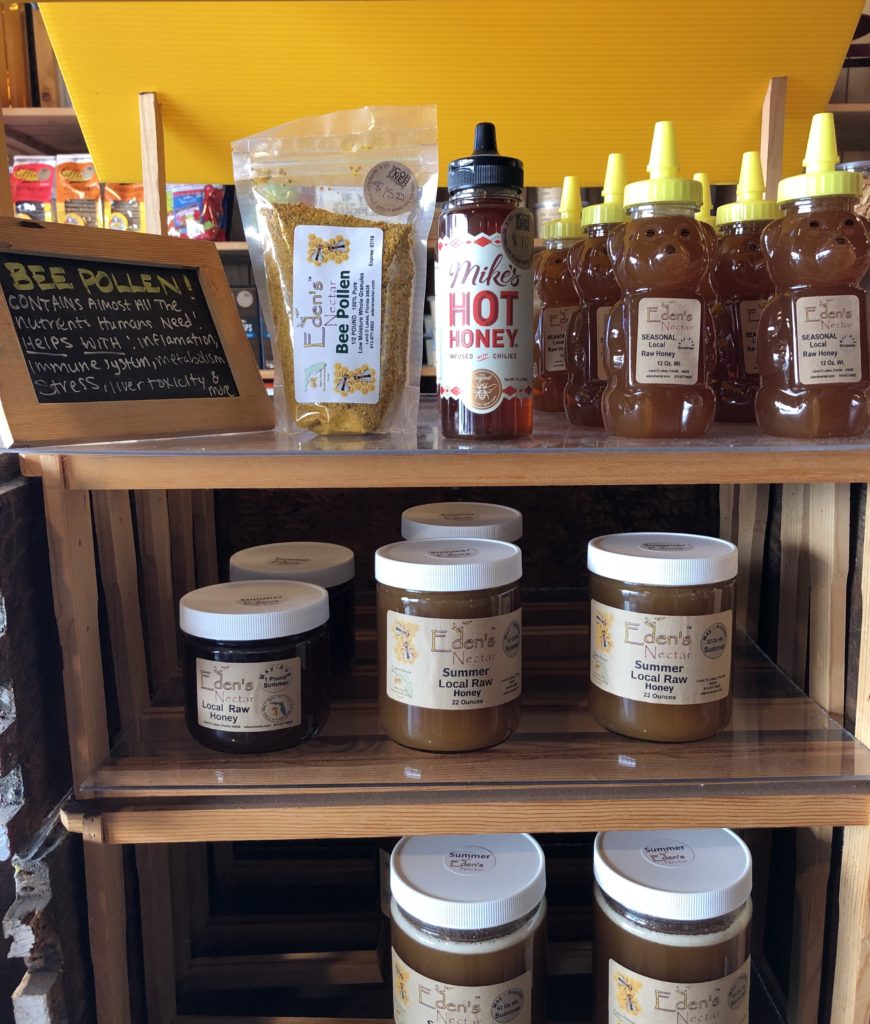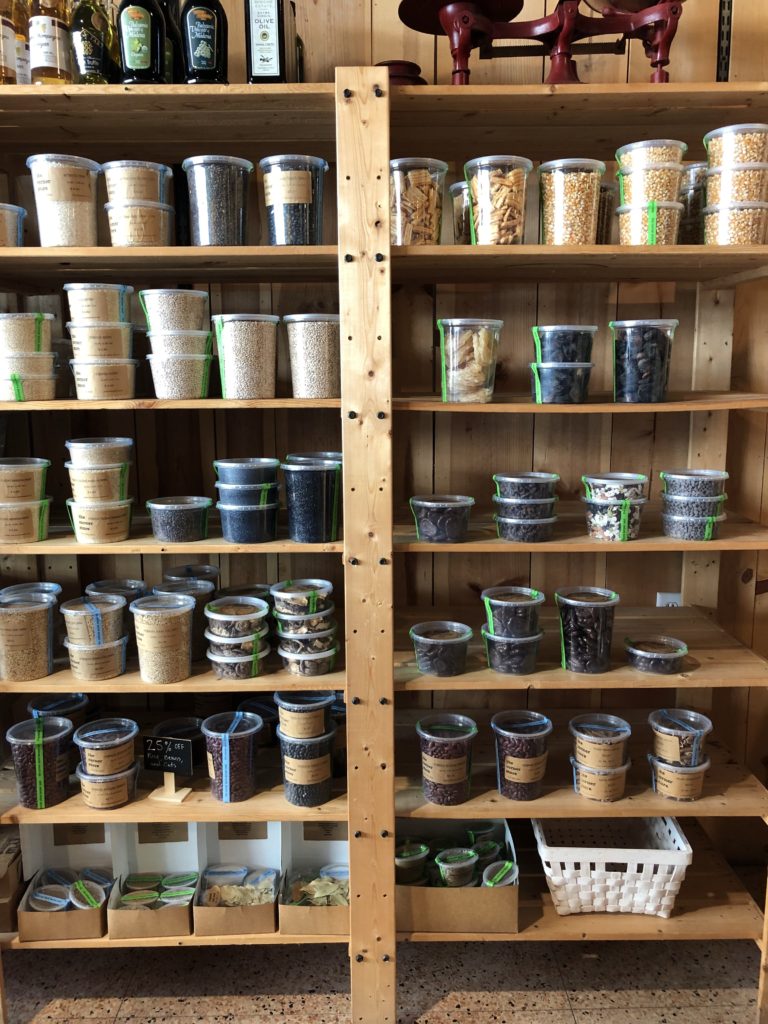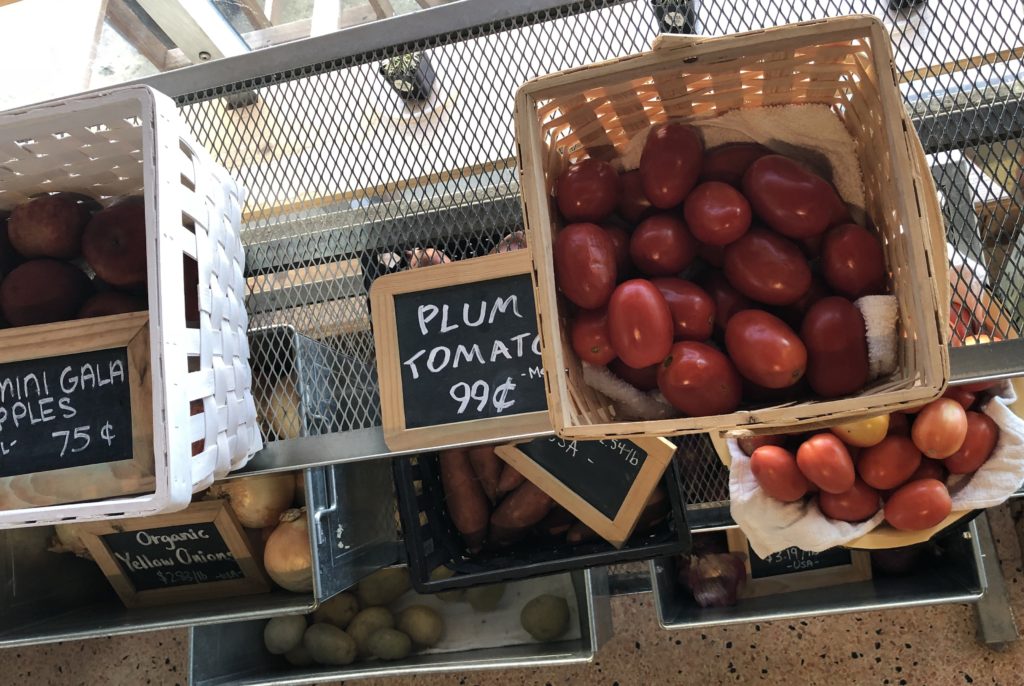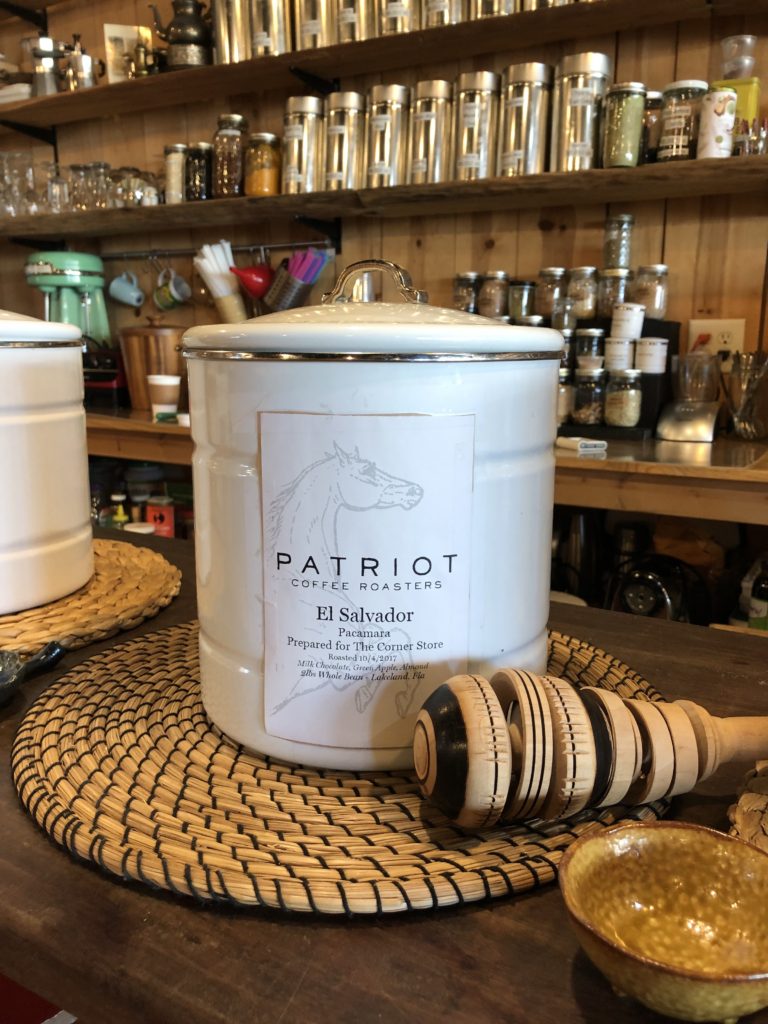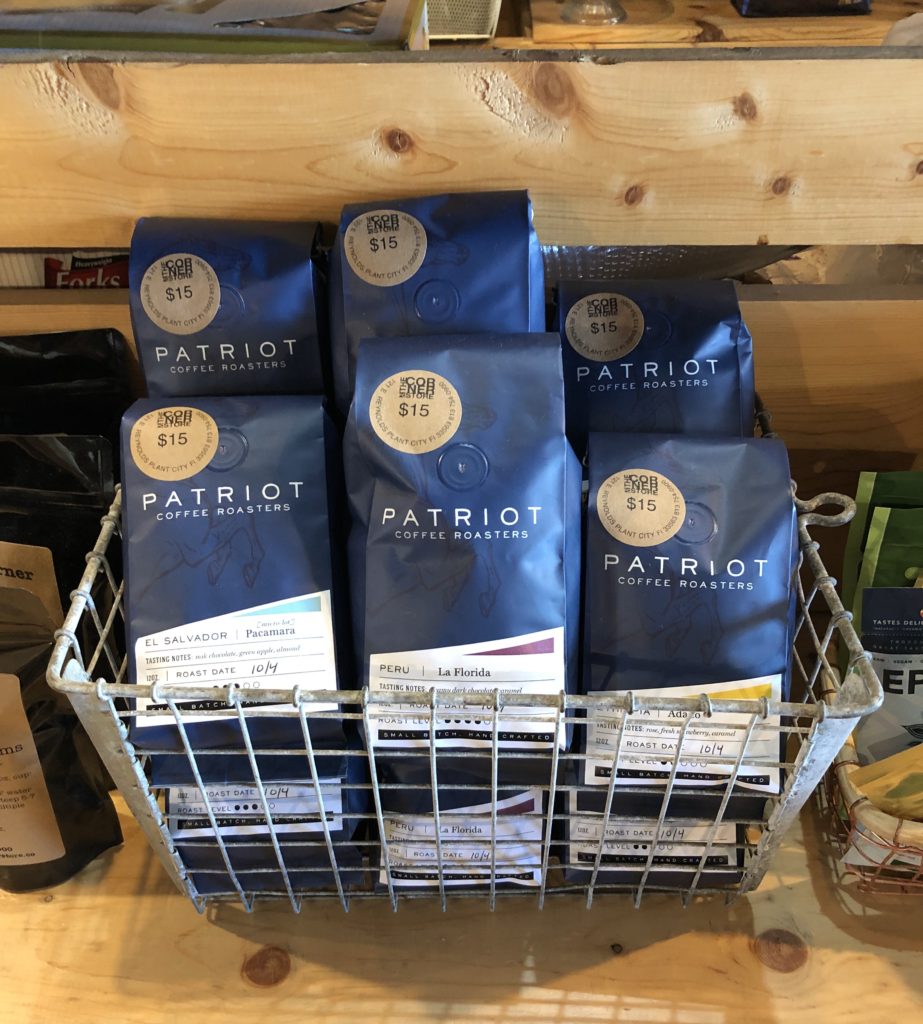 We're so excited about this partnership with The Corner Store, because we share such similar philosophies. To know where your food and beverages come from. To ensure that your community is supported. To instill environmentally sustainable practices. To preserve the integrity of simple, but real, ingredients. And to revive the spirit of the craft in a way that can change and invigorate the landscape of an entire community. That's what this generation of makers, and places like The Corner Store, is all about.
Because of them, we'll never think of Plant City, land of the strawberries, the same way again.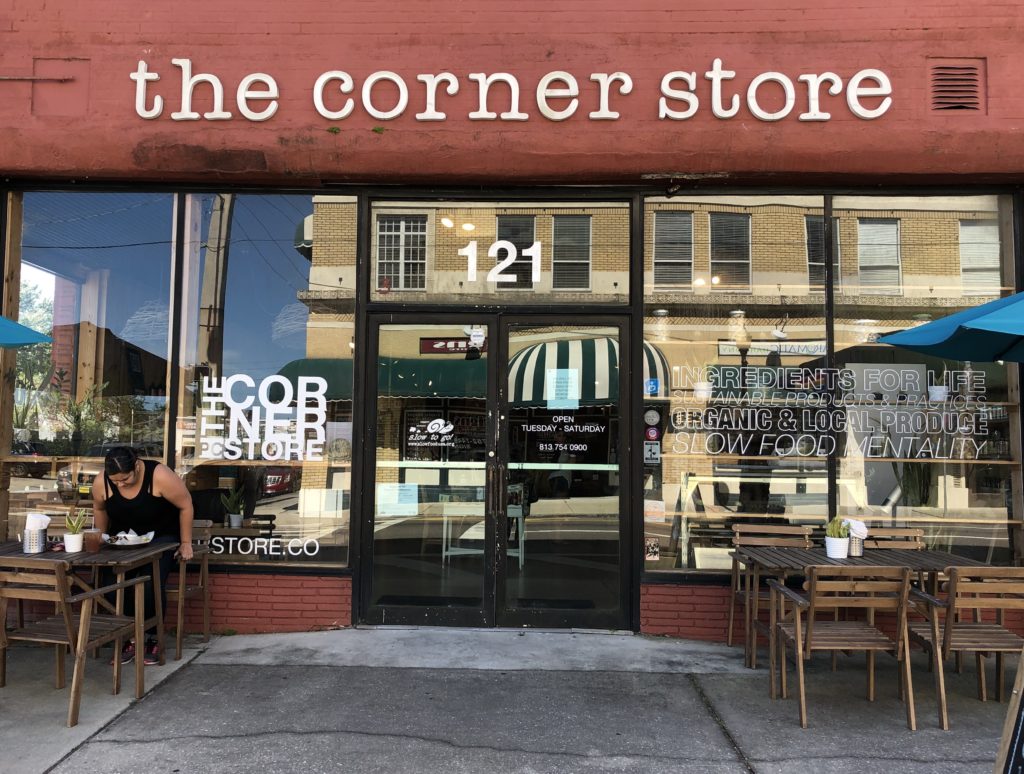 To view their menu and learn more, visit their website.
To learn more about becoming a Patriot Partner please visit patriotcraftcoffee.com/wholesale