About Patriot
The local farmer's market is where it all began,
and where the heart of our coffee lives.
In March 2015, our founder Chris McArthur rolled his hand-built cart onto Kentucky Ave in Downtown Lakeland, FL on a mission to make his community fall in love with a completely different approach to coffee. These were no ordinary coffee beans. Chris had carefully selected single origin coffees of outstanding quality and roasted them in a way that brought forward the coffee's nuance. Understanding that each coffee is unique, his roasting approach was tailored to bring out unique tasting notes like blueberry, citrus, toffee, chocolate, mulling spice and more. He sold out of bags of whole bean coffee in a little over an hour. Our small batch, craft approach continues to be the key to delivering the responsibly sourced, quality coffees we are known for.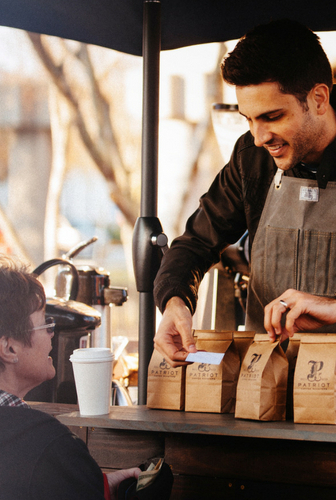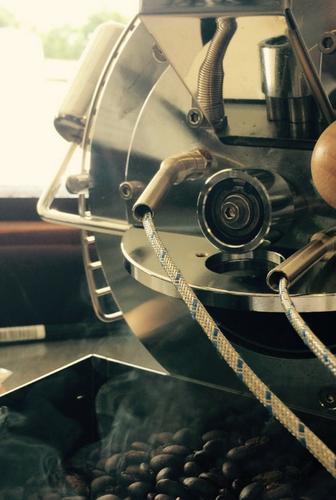 Chris's quest for coffee perfection began with… well, the Quest; a half pound electric drum roaster. Sitting on his back porch in the sweltering Florida heat, Chris would embark on 12 hour roasting marathons, feverishly recording notes and making adjustments to fine tune his roast profiles. This trial and error approach of roast, taste, repeat was instrumental in helping Chris to develop his own unique roasting style.
After a successful launch at the farmer's market, Chris knew he was on to something special. He also knew that if his fledgling business was to be sustainable for the long-term, he would need a commercial production space. He launched a crowdfunding campaign banking on the fact that locals were invested in Patriot's success. The campaign was an overwhelming success, surpassing 110% of our fundraising goal.
From farmers's market to commercial space
On January 1, 2016, Chris opened the doors to his very own commercial coffee roastery, the first of its kind in his hometown. With a brand new US Roaster Corp 5 Kilo roaster ("Sadie"), Patriot Coffee Roasters was now positioned to elevate the coffee experience at local coffee shops and cafes, along with the home brewing needs of our community.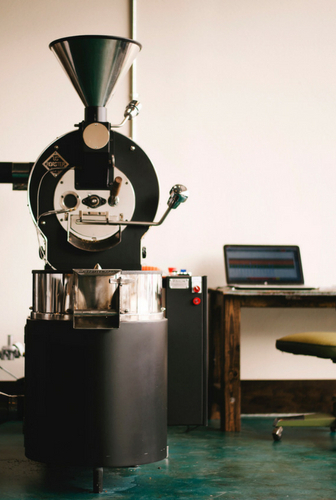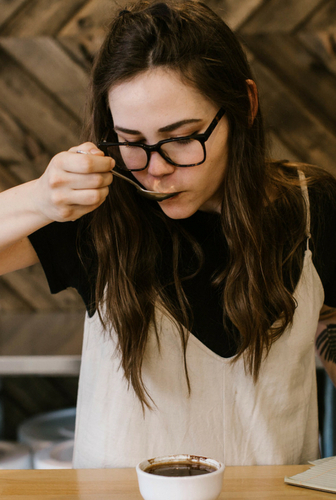 Soon after, Chris hired his his first employee, Nicole Maddock, who began as an volunteer apprentice and quickly proved herself a formidable roaster. She would become the first roaster in central Florida to earn the SCA Roaster Level One certification. The two soon traveled to Colombia to participate in the Best Cup competition and secured some of the top coffees in the country at auction.
Today, Nicole is Patriot's lead roaster and production manager.
We recognize that the great privilege of operating our roastery would also not be possible without the brave men and women who sacrifice so much to protect our way of life. As a veteran owned business, we understand well the challenges these men and women face. In 2017 we launched what is now
Operation Hero's Salute
, a means by which a unit from any branch of service could be nominated to receive a free coffee care package. It's one small way we demonstrate our appreciation.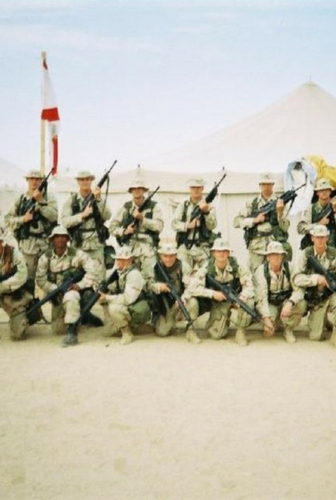 Craig Mozhdehi
Larry Ross
Lisa Wieber
Lynn Grady
Allison Allegood
Lola Burke
Bobby Donofrio
Bill Mutz
Yvonne Acevedo
Woody Sprott
Ron Clark
Timothy
Boondock Studios
Joey McBrayer
Tom Williams
Natalie
John McArthur
Walt Cannoy
Carole Saavedra
Chuck McDanal
Matthew Clark
Jess Treyo
Melissa Cantz
Ford Heacock
Mike Martin
BJP
Bill & Nanette Hartmann
Ryan Neal
Mitchell Weinstein
Maria Salomão-Schmidt
Julie Britt
Amanda Rivera
Marilyn Langer
Martin Herrmann
Lorrie Delk Walker
Michael McArthur
Will Link
Stefanie von Paleske-Bush
Jacob Fullhart
Roxanne
Brittany
Dave and Cookie Quarles
Rade A Malkovich
Steve Ledlow
Ben Lott
Kitt Elliott
Alison A.
Jon Boring
Ashlee Mello
Dan Berman
Dan Pilka & Cindy Hardin
Chrissanne Long
Steve Clark
Sheila Freeman
Brooke
Tiffany Taylor
Jonny Peace
Josh Davis
Todd Baylis
Michael Pretty
Steve Scruggs
John Brandt
Stephanie Woo
Cheryl Irwin
Chris Morata
Abby
Vince Filippone
Kristi Sherron
Troy Martin
Salena Masaood
Robert McArthur
Jennie Ellis
Stephen Dubrey
Cassie Long
Brooke-Ann Ernst
Laura
Scott Robinson
Matthew & Tonya Wiggins
Justine Kresl
Robert Berganza
Trisha Stocks Weinreich
Michael Walters
Kelly Crouch
Katie Pazda
Nancy Pridmore
Rosaline Cabrera
Andrea Merritt
Becky Abel
Scott Joness
Ellen Simms
Hannah Morgan
Adrian Lucas
Olivia George
Sarah Bisesi
Jason
Shane Lawlor
Terisa & Sparky Glover
Daniel Thumberg
Meg Bellamy
Laura Dobratz
Stephani Foster
Jack Woodward
Renee Vanderslice
Rod Burke
Pete Gill
JD Arbuckle
David & Susan King
James Owens
Steve Brickhouse
Rocco Stevens
Melissa Salveson
Jennifer Moody
Hanna Larracas
Elizabeth Sieber
Chuck Welch
Rebecca Saulsbury
Rosita Poole
LauraAnn Larson
Audrey McCranie
Cindy Layner
Autumn Harvey
Michael Walker
González Sandy
Lauren Parks
Shannon Lanier
Karen Blackett
Katy Johnson
Krysta Bustin
Allie
Taylor Grice
Mackenzie Baker
Lesha Anstey
Adam Novak
Joe
Rachel Smith
ChaseRaz
Lisa Heffron
Esther Robles
MB Ramaika Rutledge
Joan Steele
Alex Bennett
Bill Horn
Jack Ankeny
Georgia Lynn Dean
Laura Coe
Tracie Carley
Michelle Culbert
Adrianna
Jackie Guerra
Cathy Hayes
Jana