We love to partner with coffee shops who make it a priority to elevate coffee and craft a spectacular experience in every cup. We also get really excited by businesses who put as much thought and care into the coffee that they serve as they do to the rest of their core business. Those who believe that a restaurant, cafe, bakery, or progressive office space should have amazing coffee – whether or not that is their bread and butter. In the spirit of community, we're shining a spotlight on these companies who are doing amazing things (and brewing amazing coffee while they're at it.)
The Poor Porker & 801 E. Main
What started as nothing more than $300 and a dream has turned into Lakeland's own artisanal commune hosting a coffee and beignet cart, a carefully curated trading post, a bar and live music venue, and an open gathering space that looks and feels a whole lot more Southern California than small-town Central Florida. It's a a found and re-purposed-desert chic-bohemian Wes Anderson-thrifter's heaven. It is a place that successfully captures the spirit of freedom and adventure while simultaneously providing a familiar and communal space that makes you feel like you're home.
Just as amazing as the space they've built around them are the beignets and coffee they serve up fresh all weekend. While the menu might be simple, the flavors are anything but. They have a regular menu of two flavors: The Traditional, covered in powdered sugar, and The Poor Porker, drizzled with maple syrup and sprinkled with applewood smoked bacon but they also stay creative and rotate a variety of seasonal mouth-watering flavor combinations. It changes regularly to keep you coming back for more.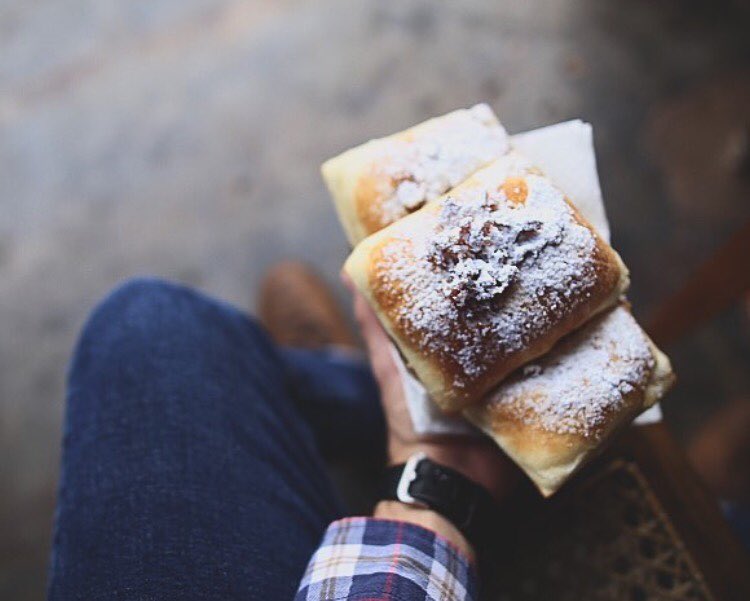 To go along with their sweet treats is their signature Campfire Coffee. It is part single-origin Peruvian coffee roasted in small batches and part hickory smoked chicory – blended to perfection by hand. Served either hot or as nitro cold brew, the comforting smokiness is like a campfire in your mug. Close your eyes and you'll feel like you've stepped into the beautiful serenity of the mountainous outdoors.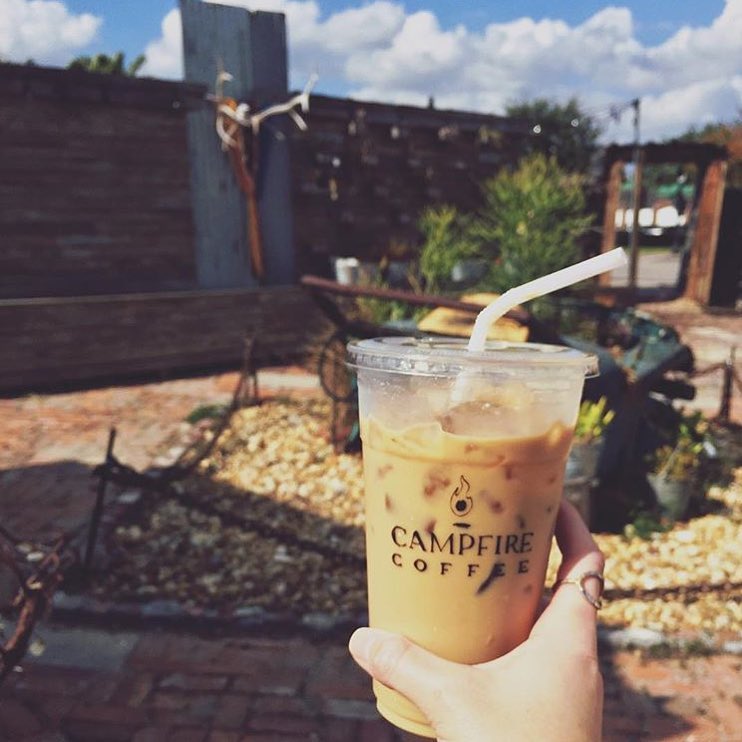 The Poor Porker and 801 E. Main is one of our favorite partners because they are proof that if you have a vision and you work with passion and sincerity, your community will rally behind you. They are doing big things in Lakeland and we are happy to be on the ride with them. To learn more about The Poor Porker and their story check out their website.