It wouldn't be Thanksgiving without at least one kitchen disaster.
We wanted to celebrate the season with a pie recipe that features our favorite ingredient – coffee. Our favorite part of Thanksgiving is sitting around the table with our loved ones after dinner, drinking delicious coffee and filling our already overstuffed bellies with pie. What better way to cap off a holiday than with a pie that features, and pairs perfectly with, our coffee?* Enter the Patriot Mocha Cream pie. A buttery, flaky crust filled with a rich, chocolatey custard, and topped with an airy espresso whipped cream. It's the coffee dessert you've always dreamed of.**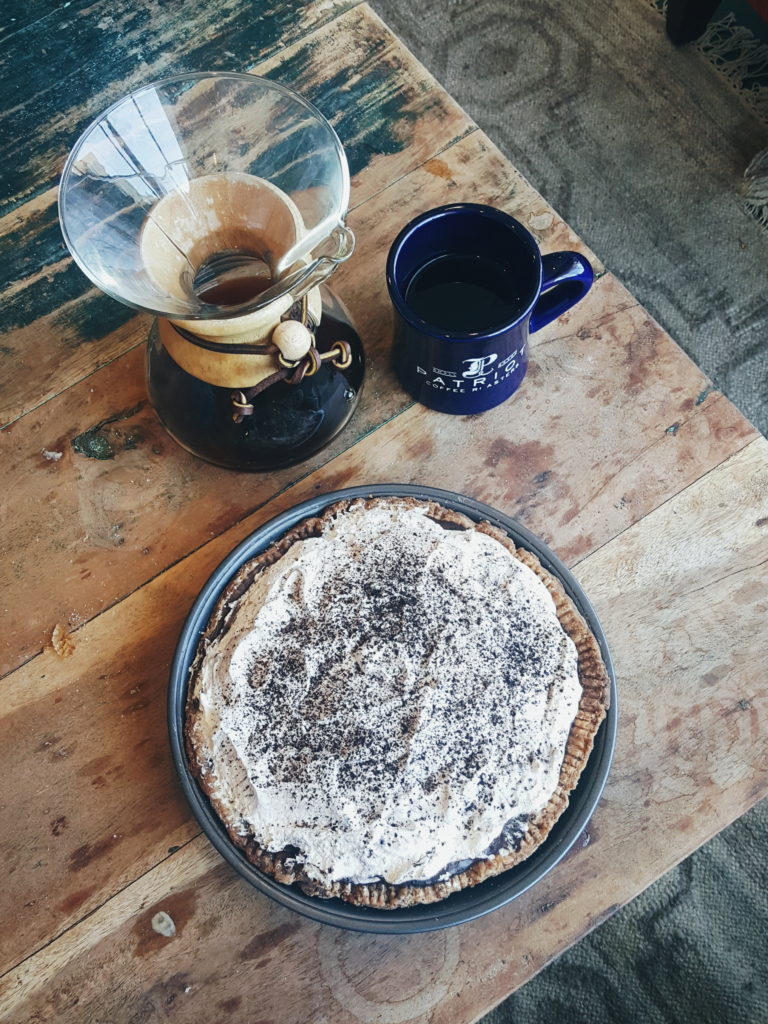 Unfortunately, and especially around the holidays, real life is not always a blog. Sometimes you ruin a batch of coffee. Sometimes your pie crust doesn't come together. Sometimes your custard doesn't set. Sometimes you miss a step or forget an ingredient. Or, if you're like me, sometimes everything goes right, but as you are walking to your car, your beautiful pie slips from your fingers and falls – face first – on the floor. At first I was horrified and on the verge of tears, but eventually I pulled myself together, grabbed my spatula and some paper towels, and went to work. I thought, if nothing else, it will still taste good and sweet.
It's easy to get caught up in the disappointment of mistakes and failure that life throws at us – to cry and give up. But even though things sometimes fall apart and get ugly, it's good to remember that life still tastes sweet. And despite all the disappointments we face throughout the year, it feels good to know that we still have a lot to be thankful for. Personally, I'm thankful for saran wrap which prevented an even bigger disaster, and for my mom and fiancé who helped me see the humor in my situation. Here at Patriot we are thankful for coffee, for our health, for our homes, for our family and friends, and of course, for pie.
Happy Thanksgiving from the Patriot Team.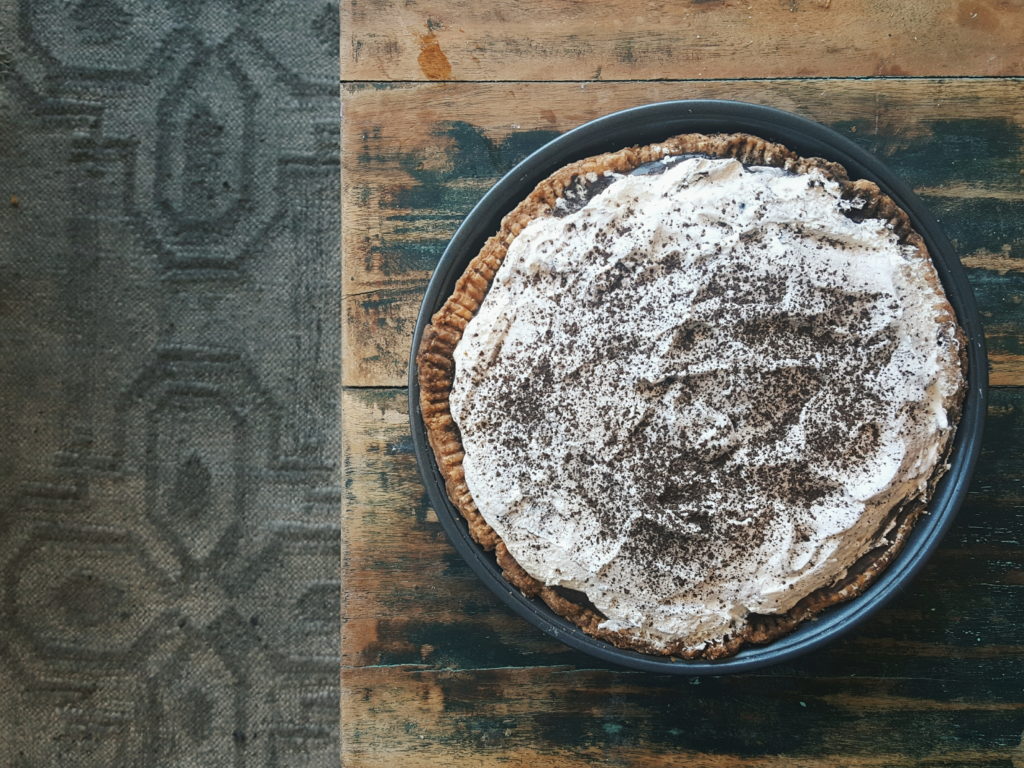 *We chose the Brazil Fazenda Alta Vista because the spicy, nutty notes and toffee sweetness add an extra level of complexity to the rich chocolate, but any coffee will do.
**Not into chocolate? Pair our Ethiopia Adado or El Salvador Pacamara with apple or berry pie. For a pumpkin pie, try our Peru La Florida. Our Brazil Fazenda Alta Vista will also pair nicely with a pecan pie.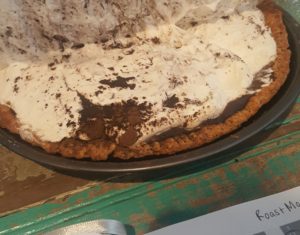 (after the fall and before the repair)
[buymeapie-recipe id='1′]