Description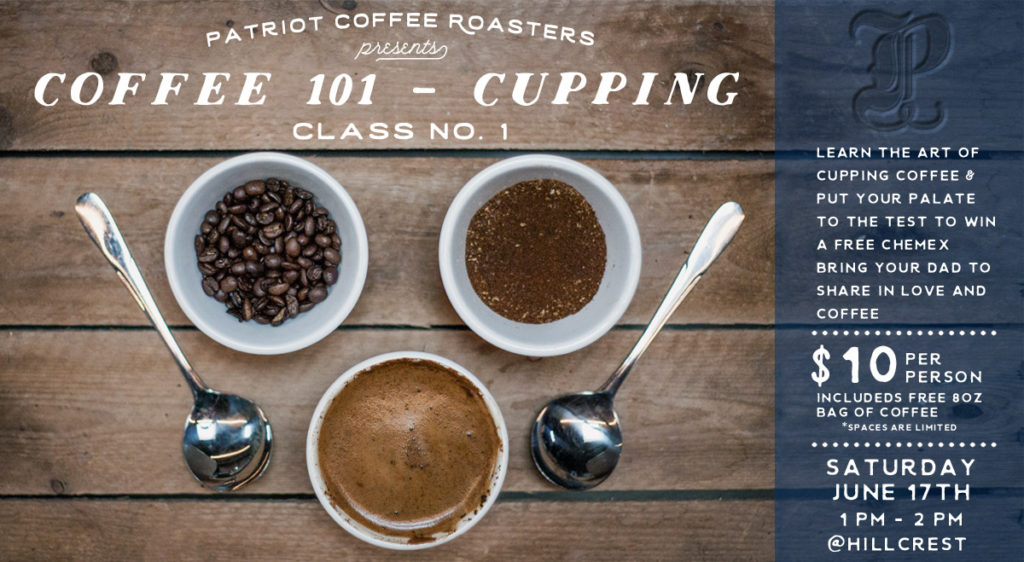 Learn to taste coffees like the pros do!
Saturday, June 17th – 1p.m.
Join us at Hillcrest Coffee to hone your palette and learn to describe the flavors inherent to complex specialty coffees. Then put your skills to the test in a triangulation exercise where you'll have a shot at winning a Chemex coffee brewer! Everyone takes home an 8oz bag of freshly roasted Patriot Coffee.